An Environmentally Friendly Cleaning Service In Torquay, Devon
We offer the best service to make your life cleaner & easier
​
An Environmentally Friendly Cleaning Service In Torquay, Devon
We offer the best service to make your life cleaner & easier
​
Request a call back
Just tell us your number and we will get back to you as soon as we can.
Welfare Facilities
We support you in providing clean welfare facilities as legally specified by the HSE. We provide cleaning services for construction site offices and welfare facilities. We can provide cleans of kitchens, canteens, washrooms, locker rooms and office space.
We support contractors in their cabin cleaning requirements and are currently working with regional and national contractors. We have the knowledge and experience to efficiently manage your cleaning requirements, whatever the scale of your building project.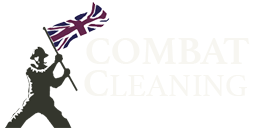 Commercial & Residential Cleaning
Call: 01626 866418 | Email: info@combatcleaningsw.co.uk