An Environmentally Friendly Cleaning Service In Torquay, Devon
We offer the best service to make your life cleaner & easier
​
Show Homes & Marketing Suites
An Environmentally Friendly Cleaning Service In Torquay, Devon
We offer the best service to make your life cleaner & easier
​
Request a call back
Just tell us your number and we will get back to you as soon as we can.
Show Homes & Marketing Suites
We offer a full cleaning service of show houses, show apartments or show flats and marketing suites.
We appreciate how important it is for home builders to show their new builds in the best possible light. Show homes need to be immaculate to the eyes and the senses.
We offer the thorough regular cleaning to keep the homes looking perfect.
We can work outside your business hours or work whilst you work.
From a couple of hours a week, a one off or twice a day we can offer you a service to fit your requirements. We also allow for regular window cleaning both inside and out. We can carry our regular power washing of all external areas.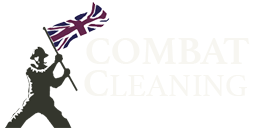 Commercial & Residential Cleaning
Call: 01626 866418 | Email: info@combatcleaningsw.co.uk