An Environmentally Friendly Cleaning Service In Torquay, Devon
We offer the best service to make your life cleaner & easier
​
An Environmentally Friendly Cleaning Service In Torquay, Devon
We offer the best service to make your life cleaner & easier
​
Request a call back
Just tell us your number and we will get back to you as soon as we can.
School Cleaning
Whether you need a regular cleaner or you want a one off deep clean during school holidays, Combat Cleaning make this process as easy as possible.
We are trading standards approved, fully insured and accredited and fully comply with all necessary health and safety requirements
You need an cleaning company you can trust and consistently provide a high quality cleaning service for your School, College or University.
Our on-site training coupled with regular service checks and customer reviews ensure Combat Cleaning achieve and maintain the highest level of customer satisfaction.
We can work outside your business hours or work whilst you work.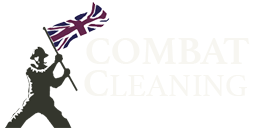 Commercial & Residential Cleaning
Call: 01626 866418 | Email: info@combatcleaningsw.co.uk