An Environmentally Friendly Cleaning Service In Torquay, Devon
We offer the best service to make your life cleaner & easier
​
An Environmentally Friendly Cleaning Service In Torquay, Devon
We offer the best service to make your life cleaner & easier
​
Request a call back
Just tell us your number and we will get back to you as soon as we can.
Holiday & Leisure
From holiday cottages to a holiday complex we can offer a full range of cleaning services at time to suit your needs. Clean facilities are important to your guests and a key factor in the enjoyment of their holiday with you. Combat Cleaning will ensure that your holiday facilities are clean and presentable for your guests to enjoy.
You need a cleaning company you can trust and consistently provide a high quality cleaning service for your business.
Our on-site training coupled with regular service checks and customer reviews ensure Combat Cleaning achieve and maintain the highest level of customer satisfaction.
We can work outside your business hours or work whilst you work.
From a couple of hours a week, a one off or twice a day we can offer you a service to fit your requirements.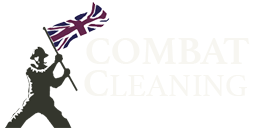 Commercial & Residential Cleaning
Call: 01626 866418 | Email: info@combatcleaningsw.co.uk