An Environmentally Friendly Cleaning Service In Torquay, Devon
We offer the best service to make your life cleaner & easier
​
An Environmentally Friendly Cleaning Service In Torquay, Devon
We offer the best service to make your life cleaner & easier
​
Request a call back
Just tell us your number and we will get back to you as soon as we can.
Build & Sparkle Cleans
Our knowledge of the construction process enables us to deliver both the builders clean, sparkle clean, presentation clean to a very high standard before the handover where attention to detail is paramount.
We work with many national and local construction companies and have done so for many years. We have received several NHBC Awards for various sites we have worked on.
We can work outside your business hours or work whilst you work.
From a couple of hours a week, a one off or twice a day we can offer you a service to fit your requirements.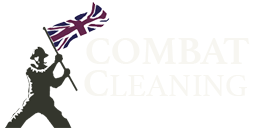 Commercial & Residential Cleaning
Call: 01626 866418 | Email: info@combatcleaningsw.co.uk