An Environmentally Friendly Cleaning Service In Torquay, Devon
We offer the best service to make your life cleaner & easier
​
You're in safe hands with Combat Cleaning.
Combat Cleaning is a local family run cleaning business for both commercial and residential properties. Established in 2011 and now employing over 20 cleaning staff, they pride themselves on their professional and personal standards and bring a clear framework of trust and integrity to everything they do.
Combat Cleaning provide a comprehensive range of Commercial, Industrial, Construction and Residential cleaning to a wide range of businesses and homes across Exeter - Torquay - Newton Abbot - Plymouth and the surrounding areas. They pride themselves in using the best cleaning staff, equipment and methods to ensure they achieve the highest standards of cleaning every time.
Request a call back
Just tell us your number and we will get back to you as soon as we can.
An Environmentally Friendly Cleaning Service In Torquay, Devon
We offer the best service to make your life cleaner & easier
​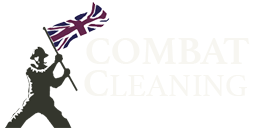 Commercial & Residential Cleaning
Call: 01626 866418 | Email: info@combatcleaningsw.co.uk